Erectile dysfunction (ED) is the inability to get & keep an erection firm enough to perform sexual intercourse. Usually, ED is not very uncommon and many men experience it during times of stress. However, frequent ED can be a sign of physical or psychological problems that need to be addressed by a professional.

The symptom of erectile dysfunction might include persistent:
Difficulty getting an erection
Difficulty maintaining an erection
Decline in sexual desire
What are the causes of Erectile Dysfunction?
The causes of erectile dysfunction are usually medical but can also be psychological. Sexual arousal in a man is a complex process that involves the brain, emotions, nerves, hormones, blood vessels, and muscles. Erectile dysfunction can be a result of dysfunctioning of any of the above. So the causes of erectile dysfunction can be both physical/medical and psychological.

Physical causes of erectile dysfunction include Heart diseases, Diabetes, Clogged blood vessels (Atherosclerosis), Obesity, High Cholesterol, High blood pressure, Low Testosterone, Multiple Sclerosis, Peyronie disease (a structural or anatomical disorder of the penis), Parkinson's disease, surgeries or injuries that affect the pelvic area or spinal cord, alcoholism, smoking and substance abuse including cocaine use, etc.

Psychological causes of erectile dysfunction include depression, anxiety, or other mental health conditions, stress, low self-esteem, fear of sexual failure, relationship problems due to poor communication, etc.
What is the treatment of erectile dysfunction?
Treatment for erectile dysfunction depends upon the underlying cause. Your healthcare provider may recommend a combination of treatments including medication or talk therapy. In certain cases, the doctor may recommend penile implant surgery if the patient is not responding well to other types of treatments.
What is penile implant surgery?
Penile implant surgery is a procedure in which a prosthetic device is placed inside the penis and scrotum. This device helps the man achieve an erection & regain sexual function. There are three main types of penile implants; two-piece inflatable, three-piece inflatable, and semirigid rod. Your doctor may recommend you a type of implant on the basis of your medical history, age, health conditions, risk of infection, etc.
How effective is the penile implant surgery?
According to the facts & statistics, around 85 to 95 percent of inflatable penile implant surgeries are considered successful. Among men who have undergone the surgery, 80 to 90 percent report satisfaction.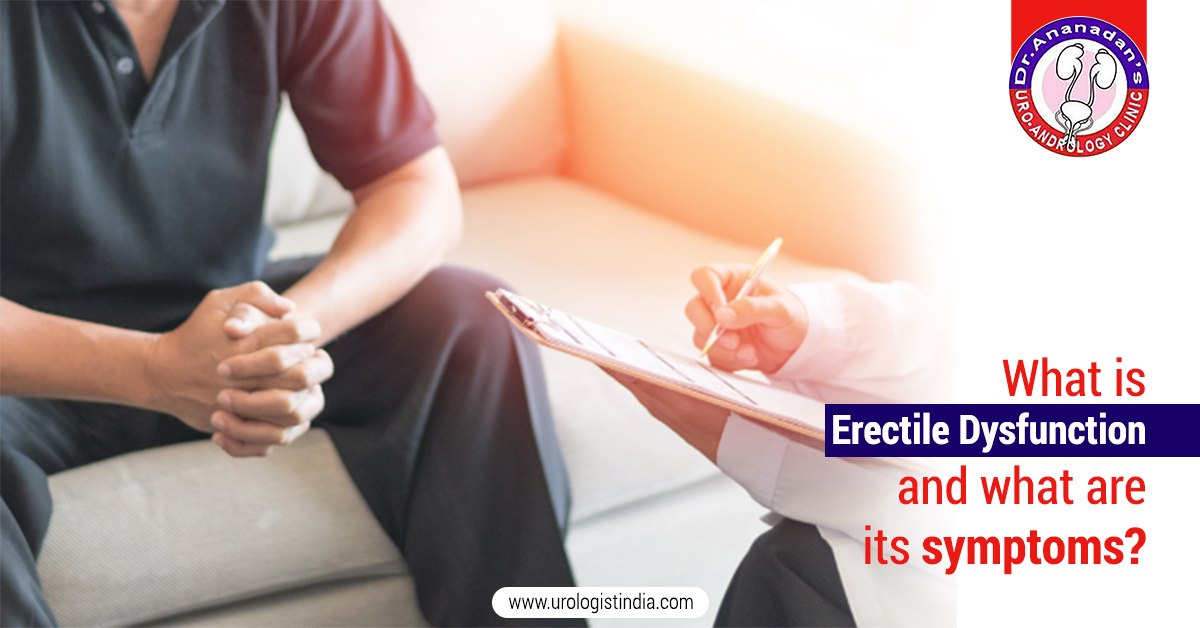 Dr. N. Anandan from Chennai is a renowned urologist and is the choice of many patients for penile implant surgery. His expertise and versatile experience in surgery make him one of the best choices across India for patients with erectile dysfunction.

Blog Reviewed By: Dr N Anandan
Mail Us: drnanandan@gmail.com
Book an appointment: urologistindia.com/book-appointment