Date :17-Feb-2017
Urinary Tract Infection is the infection caused in the urinary system by microbes such as bacteria overcoming the body's defenses. There are 3 types of UTI. They are Bladder infection, Urethra infection and Kidney infection. Usually, women are at greater risk of developing a UTI than men.
Symptoms of Urinary Tract infection:
Frequency of urination
Urgency
Voiding in small amounts
Inability to void
Inability to empty the bladder
Painful urination
Foul-smelling urine
Lower abdominal discomfort
Fever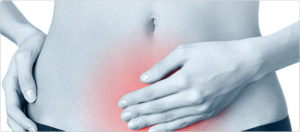 Causes of Urinary Tract Infection
The majority of cases are caused by bacterium E-coli usually found in the digestive system. However, people of any age and sex can develop a UTI. Following are the factors which increase the risk of developing a UTI:
Poor personal hygiene
Bowel incontinence
Diabetes
Weak immune system
Menopause
Pregnancy
Heavy use of antibiotics
Treatment of Urinary tract infection
If you suspect that you have a urinary tract infection and symptoms are severe or getting worse. Then you advised visit the doctor immediately. Your doctor may prescribe antibiotics usually as the first line treatment for urinary tract infections. Untreated urinary tract infection can potentially cause serious problems if they're allowed to spread.
Uro-Andrology Clinic offers the best treatment for all Urology Problems in Chennai with the help of a dedicated team.

Visit us: urologistindia.com
Mail us: drnanandan@gmail.com